29 November 2023
Monitoring different tank shapes and sizes – water tank monitoring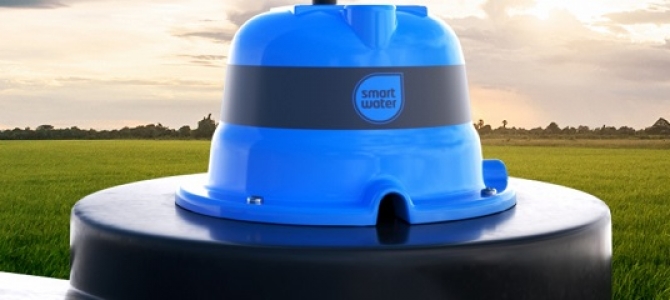 No matter what shape or size your water tank, monitoring the water level inside your tank has never been easier.
At Smart Water, we have created a range of solutions that can be used to measure the water level in your water tank, with the capacity to monitor the level of up to 12 tank pumps and senders in one handy mobile app.
The SW900 is our leading solution and is one of the world's leading cloud-based solutions for monitoring your water tank levels. Smart Water uses Wi-Fi-enabled hubs to link together multiple devices including solar-powered tank senders and pump controllers.
As well as the option to manage your water tank monitors via our app, you can also manage them through our handy wall-mounted or desktop LCD displays.
Connecting with tank senders and pump controllers, you then have full remote-control monitoring and management of your water tanks, no matter where you are.
Remote water tank monitoring
Whether you have commercial or residential water tanks, monitoring your water levels couldn't be easier. The desktop or wall-mounted displays give you quick and easy access to all the information you need, however, when you are out and about, our new mobile app – available on iOS and Android – is the perfect way to monitor and manage your water tanks remotely.
This is particularly useful if you travel overseas and need to be in constant control of your water tanks, allowing you to make data-driven decisions about your water supply and allowing you to plan for the unexpected.
Through the advanced, subscription-based app, you get access to additional features, including the option to invite other people to access the water tanks in your app, helping to provide further management of your water tank levels.
Monitoring the water level in tanks of different shapes and sizes
Whilst many traditional water tanks here in New Zealand feature a round design, more recent developments in water tanks have seen the introduction of slimline, rectangular or even square water tanks becoming more popular in homes throughout New Zealand.
With the Smart Water system, you are able to set the height of the water tank in the app or on one of the LCD screens, helping to improve the overall accuracy of the data that is being recorded. You can also set the water outflow height so that your tank accounts for the water in the tank that cannot be used.
Once the tank sender and sensor have been installed on your water tank, data will start transmitting to your LCD device or app, showing you all the information you need relating to the level of water in your rank. The water tank level monitor will show you the total level of the water in your tank as it rises and falls.
You will also be able to see other useful information such as days to empty, trends, and historical usage and this will help you to better plan your water consumption needs.
From the app, information such as weather forecasting and the probability of rain can also be accessed, helping you to understand when your tank level might rise. If we are enduring a particularly dry summer, information like days to empty which is based on your average daily consumption can be really helpful when it comes to planning and ordering for a top-up should it be required.
Water tanks see a spike in popularity
Every summer, we see a spike in the number of people searching for "water tanks" here in New Zealand. Typically, those spikes come in the hot, dry weather, perhaps when water restrictions are in place.
There has never been a better time to install a water tank in your home. With new slimline designs now available, retrofitting a water tank has become a lot easier than previously, when it was difficult to add a bulky, round water tank to your home unless you had a huge amount of spare space around your property.
With water levels in Auckland at a three-year winter high, tracking at 95% capacity compared to 55% in 2021 and 2020, any property with a water tank will be enjoying the benefits of a full tank with no end in sight for the wet weather this winter.
Rather than waiting until the warm and dry summer months to install a tank, taking the plunge now will ensure you have plenty of time to naturally fill your tank with rainwater before the dry season hits, providing you will access to a sustainable water supply in the summer, helping to reduce your water bills and ensuring you can keep your garden watered and your car clean, even if water restrictions are put in place.
With the rise in the number of new builds including a water tank on the property, the demand for water tank monitoring systems is also on the rise. Here at Smart Water, we are proud to be a New Zealand-based company, manufacturing a world-leading water tank monitor which utilises both the cloud and solar power to ensure you have access to the data wherever you are in the world.
If you already have a water tank fitted but you are not sure how to monitor the water levels or you are considering adding a water tank at your property, then talk to the team today and find out how a Smart Water water tank monitor can help you to maximise your water tank supply.
Related posts
· Is rain harvesting worth it?
· Are rainwater tanks worth it?