29 January 2023
How to check the water level in my rainwater tank?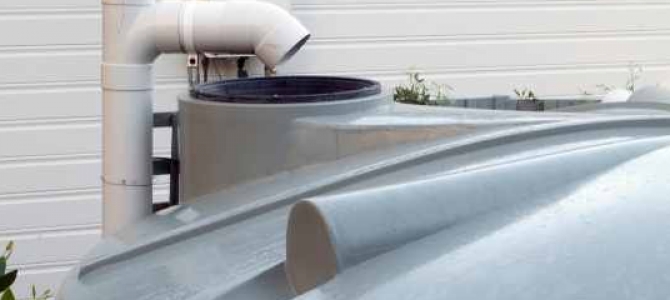 Historically, measuring the water level in your rainwater tank has involved a lot of guesswork. Typically, some sort of homemade measuring device would be used, especially on underground tanks, to estimate the amount of water left in a tank.
Whilst these devices are certainly functional, they do not give you a truly accurate representation of the water level in your tank, and as we once again head into a summer in which hot and dry conditions are expected, they can only tell you how much water is in your tank at any given time rather than helping you by providing water usage information as well as predicting when your tank may need to be refilled.
Thankfully, there are now some innovative solutions on the market to not only help to show how much water is in your water tank, but also to help you to predict when you will need to fill your tank, calculate your average water consumption, and help you to save water.
Water tank smart sensors
At Smart Water, we set out to help Kiwis to monitor their water consumption more accurately when using tank water. Our latest Smart Water SW9000 series system water tank level indicator is a culmination of over 10 years of intensive research and innovative design.
From our very first water tank sensors, we have continued to innovate and today we are proud to release our next-generation cloud-based product range.
Measuring the water level in your rainwater tank could not be simpler.
Choose from one of our starter packs, either wall or desk mounted and with simple DIY installation, you will be accurately measuring your water tank levels in minutes.
How do water tank sensors work?
Our award-winning products provide state-of-the-art monitoring systems that not only provide you with an accurate reading of the water level in your tank but also work intuitively for the everyday user, providing you with all the information you need about your water consumption on an easy-to-read display or through our app.
Our water tank level sensors are precisely engineered to operate at the core of your tank water management system.
Our sensors can operate at depths of up to 5m in both standard and high-pressure water tanks. Our sensors are made from high-quality materials include marine-grade SS316 stainless steel construction and a ruggedised polyethylene vented cable with both UV and weather resistance.
Measuring the water level in underground and above ground tanks
Our smart water tank sensors have been designed to work with tanks that are located both above ground and underground and they are powered by a solar-powered tank sender that will need access to sunlight for it to keep charged – there is an option to plug in the sender if sunlight is not available.
Watch this video and you can see how simple it is to install our sensor and water tank sender:
As well as being able to measure the water level in your water tank, our Smart Water system can also control your wireless water pump via the LCD keypad or mobile app.
If you have more than one tank on your property, Smart Water can monitor up to 12 tanks from one LCD keypad, WiFi Gateway, or app. Each tank will need a separate tank sender installed unless your tanks are interconnected but Smart Water is a great way to monitor the water level across multiple water tanks.
Measuring your water tank level couldn't be easier
Whilst we are a Kiwi company, we have helped people throughout the world to measure, monitor, and manage the water level in water tanks more accurately.
These are just a couple of testimonials that talk about the ease of installing Smart Water and what a difference it makes:
"I operate a small winery a bit west of Melbourne - just two hectares. We irrigate from a 50kl poly tank. The tank is fed from a dam; which is about 400 metres away. We installed our Smart Water tank level system about five years ago. It was an easy, trouble-free installation." - Martin Webb - Camerons Estate Wines Darley, Victoria
"I just wanted to let you know that your Smart Water solution has been a game-changer for my family. We knew that it would be useful, but with the drought over both winter and summer last year, it enabled us to manage our water volumes very effectively. It was the first time in eight years that we didn't need to order in a tanker or two of additional water." - David Hallet, BSc Hamilton
Measure the water level in your tank today
If you want to accurately measure the level of water in your water tank, talk to the team today. With accurate water level readings, average water consumption data and accurate predictions about future usage, the Smart Water system will help you to manage your water tank levels this summer.